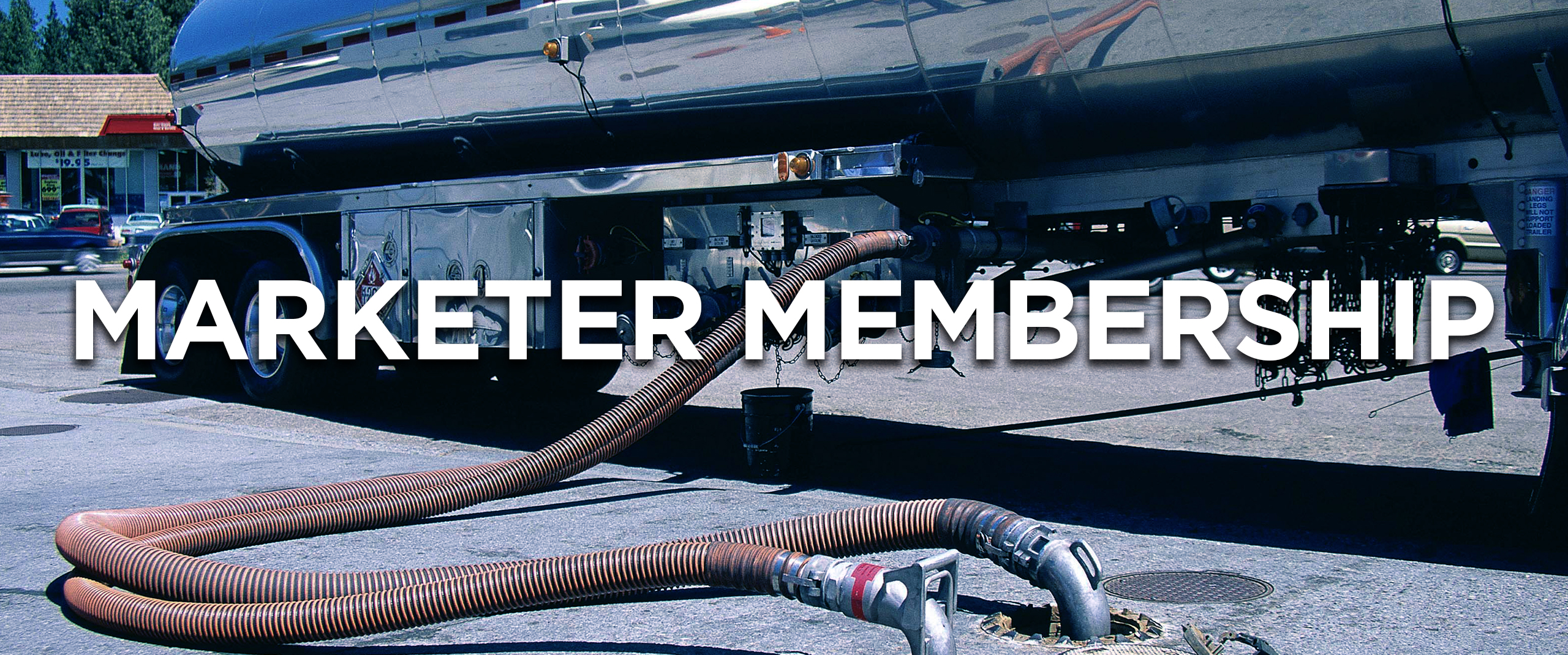 Since 1926, generations of marketers from across our state have supported and enjoyed being a part of the KPMA. If you wholesale or retail fuel in Kentucky, you belong in this association. KPMA provides numerous educational and networking experiences annually that help marketers stay abreast of industry issues and connect with vendors and suppliers. With well over 700 members, you are sure to find solutions and services that help your business excel.
Our community of members work together to guard our interests both in Frankfort and on the national level. We also help you stay on top of regulatory and government affairs issues that affect your business. This association has what you need to stay on top in this industry. We are here to support your business in Kentucky, so join us today!
Marketer Membership Application Form

"Networking opportunities, great member programming, and amazing friendships!"
"The KPMA looks out for the best interest of our industry and where we do business."
"The KPMA is able to protect my business interests with legislators and regulators in Kentucky.  The opportunity (through meetings) to have access to and to learn about new products, services, and technologies that affect my business."
"Our company is a Kentucky Corporation that has been involved with the oil marketers in the Commonwealth for many of our 84 years in existence.  We want to support our customers that have supported us."
"It affords me the involvement my company and my industry needs in our government on behalf of our best interests."
 "To keep up on all the important issues in our industry.  In Kentucky, there is no better resource than the KPMA."
"I want to support the association as a collective voice in communication business and regulatory issues that affect our industry."
"We participate because this is the most engaged association out of the 40+ states we operate in.  It allows a strong united voice."
"Among my three areas of practice, I particularly enjoy working with KPMA and its members.  I enjoy the industry, but most of all, I enjoy the people.  Many KPMA members are multi-generational, family-owned companies, and through KPMA, I have met some of the finest people I have known.  KPMA itself is like a family, and provides a valuable platform through which members may interact, build long-term relationships, and advance the industry."
"KPMA provides Shield with the unique opportunity to allow interaction with the tank owner/marketer community to both stay abreast of our industry issues/concerns and to have a collective voice in industry matters."
KPMA Members In Action
Our committees and legislative affairs staff work hard to advocate for fuel marketers and retailers across the Commonwealth on key topics, such as:
Waivers, permits and fees, regulatory changes, industry concerns
State underground storage tank program funding
Motors fuels tax, tax reform, and other tax-related topics
Electric vehicle infrastructure, tobacco regulation, and credit card swipe fees
A variety of state and local small business issues
Advocate
The KPMA works to develop and maintain relationships with regulators so we have a seat at the table. What do you need to know from your regulators? We can ask. What do they need from the industry? We partner to give them access to insightful and helpful information in development of guidelines and policies for a healthy industry.
Connect
We're proud to represent a broad-based membership from marketers and convenience stores to suppliers and associate members. We all work together to advance our business and our industry. The KPMA provides several event opportunities for members and non-members so you can be sure you are always connected with other leaders of the industry.
Inform
With exclusive member benefits such as our online membership directory, the Marketer magazine and the weekly eMarketer with key industry and association news, the KPMA strives to keep our members informed and allow you to connect with decision makers within the KPMA membership. Join KPMA today to stay informed on our industry.